It's with the greatest heart felt wishes that I hope you & your loved ones are all healthy & happy during these most unusual times.
GeoShield is a family of like minded people working for each other and when we finally get through this situation we will have a big bash, celebration & look how we can reward ourselves.
One person within the GeoShield family which we will all want to raise a toast to, buy a cigar for and raise a hat towards is Chris Ingham, during the period of self-isolation Chris has received his exam results from the Property Care Association (the PCA is the Approval Body for the NHBC & recognised throughout the industry) and I'm over the moon & immensely proud to say he is now a Certified Surveyor of Structural Waterproofing!
Chris doesn't come from a waterproofing background so to achieve the passes is doubly commendable. Often, the home work and research needed to pass these exams is undertaken during personal hours so Chris must have shown massive determination and focus.
The PCA written and oral exams for Structural Waterproofing are recognised throughout the English speaking world and having passed these certificates it gives greater credence in the instructions and advice Chris provides to Clients in all matters relating to water ingress into subterranean constructions.
Well done Chris!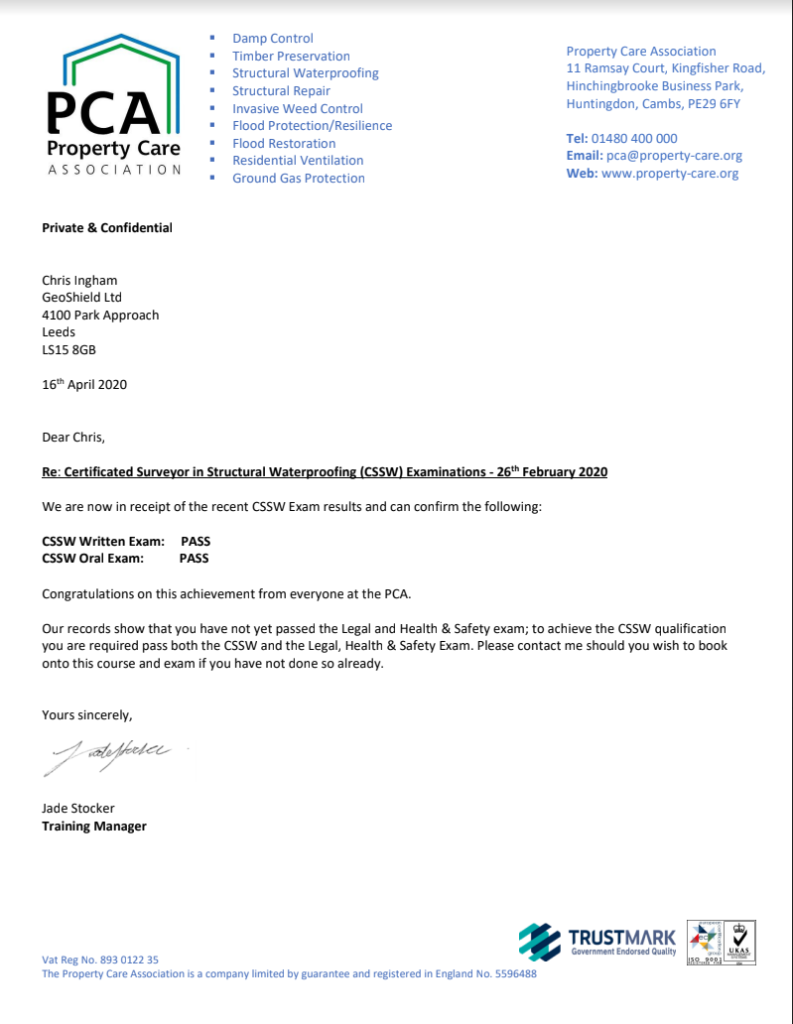 Need More Information On Our Verification Programs For Ground Gas Protection Systems?