GEOSHIELD GAS MEMBRANE VERIFICATION PROGRAM
Compliant with all relevant European Standards
BS8485:2015, CIRIA 735 (2014), International Radon Measurement Association & ISO EN 9001:2015
Since 2015 building & design standards Internationally have started to be restructured with the objective of removing all of the conceivable elements that pertain to the failure of solutions implemented to safeguard against harmful ground gas ingress into new developments.
The pioneer of these updates was in the UK with the up-dated version of the British Standard for Good Practice on the Testing and Verification of Protection Systems for Buildings against Hazardous Ground Gases. BS8485: 2015, this replaced all former guidance.BS 8485:2015 working along with the CIRIA 735 code of practice 'Independent Verification & Testing Programs' has now been harmonised by many EU Countries.
BS8485: 2015 sets the codes of practice which regulate the installation of gas membrane systems that are designed to protect against the ingress of Carbon Dioxide, Methane and has annexes referring to Radon & VOC's.
Depending on the different project criteria independent gas membrane inspection is now usually mandatory to ensure that every effort is made to reduce the risk to life.
For projects of CS2 & above (British Standards)/ Amber 2 (NHBC) an Independent Testing and Verification program is needed as a fundamental component of the project strategy.
The membrane verification company is usually required to be employed before construction.
GeoShield Limited are founder members of the British Verification Council and are ISO EN 9001 and ISO EN 14001 Accredited.
GeoShields Gas Membrane Validation, Verification & Testing programs are now underway across Europe including projects in the United Kingdom, Turkey, Romania, Croatia, Belgium, the Republic of Ireland and as far east as the Philippines.
The GeoShield Verification Package is in accordance with all insistences made by the British Verification Council including ₤ 2,000,000 PI Insurance which is specific to Verification.
GeoShield GSR+ Radon Gas Protection Validation, Verification and Monitoring
The GSR+ Quality Assurance Program is a comprehensive hand-over document created for house builders and developers to pass to future owners. GSR+ provides new buyers with a historical log of the protection system application, ensures peace of mind and assists in conveyancing.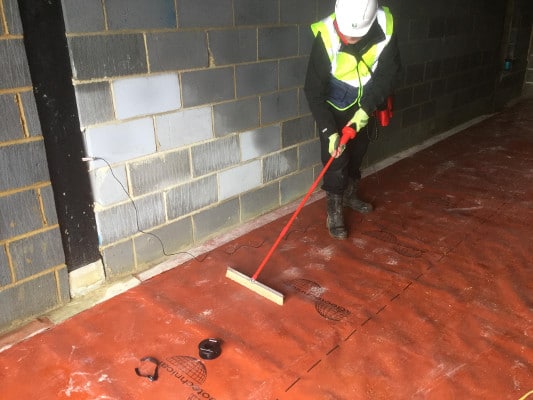 Independent Ground Gas Protection Verification Services
In 2015 the British Standard for Good Practice on Gas Membrane Testing and Verification of Protection Systems for Buildings against Hazardous Ground Gases was updated, BS 8485: 2015 supersedes all previous guidance.BS 8485:2015 operating alongside the CIRIA 735 code of practice states Independent Membrane Verification and Testing Programs are as important as the design and installation process.
Need More Information on our gas membrane validation services?